Are you planning a family trip to Kerala? Do you want to avail the best Kerala Holiday packages from Delhi? Popularly known as God's Own Country, Kerala is a ravishing tourist destination that attracts millions of people from around the world each year. In addition to the beautiful hill-stations and backwaters, the cultural richness of Kerala makes it worth exploring. In fact, no metropolitan city in India can beat Kerala in terms of scenic beauty. However, you must form a travel plan before making a selection from the various Kerala tour packages available online. In this article, we have listed the 10 best Kerala tour places that you must visit for a seamless and unforgettable travel experience.
1. Kovalam
Kovalam is one of the most frequented tourist spots in Kerala. The pleasant weather conditions, tall coconut trees, and golden sand complement the overall charm of this small coastal town. You can find great accommodation options for your whole family. Besides warm sunbaths and relaxing Ayurvedic massages, you can devour the flavorsome seafood as well. For an adventurous experience, you can partake in water sports such as snorkeling and parasailing.
2. Kumarakom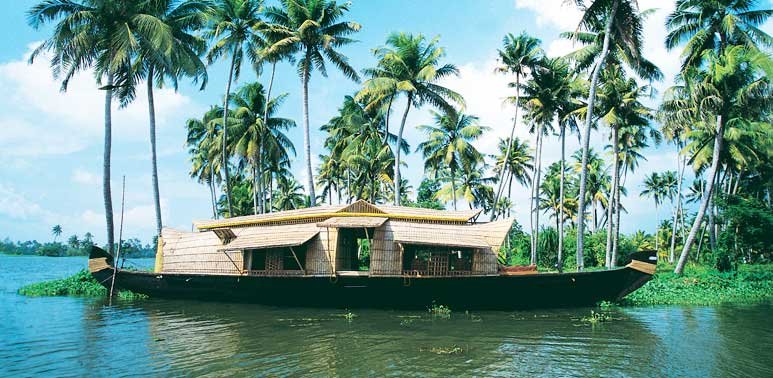 With an exotic ecosystem and numerous enticing sceneries, Kumarakom can offer a phenomenal travel experience to visitors. The backwaters in Kumarakom are bordered by villages, paddy fields, and lush coconut groves. The Kumarakom Bird Sanctuary is home to different types of migratory birds such as Egret, Heron, Darters, and the Siberian Stork. Nonetheless, if you are in the mood to chill and relax, you can go for a houseboat ride.
Suggested Read: 7 Reasons to Book Kerala Tour Packages With Us Now
3. Wayanad
You should only opt for a Kerala family holiday package that features a visit to the green paradise, Wayanad. Widely known as the "land of paddy fields", the district is full of greenery. Replete with eye-catching waterfalls and ancient caves, Wayanad is famous for its scenic beauty. You can trek or spend some time in a treehouse for an exciting experience. Additionally, you can interact with the local inhabitants and learn about the district's cultural heritage.
4. Thekkady
Nestled amidst the profuse greenery of the Western Ghats, Thekkady is nothing less than a natural paradise. You can find plantations of spice and coffee in the region. The Periyar Wildlife Sanctuary which is home to different species of animals and birds is a real delight for tourists. Furthermore, you can also indulge in activities like jungle patrol, safari, border hiking, and bamboo rafting.
5. Alleppey
Alleppey is popular for its scenic landscape and calming atmosphere. You can enjoy the sight of ravishing coconut groves, quaint villages, and paddy fields. The cuisines offered at Alleppey are highly unique. Besides, the beautiful backwaters in the city are ideal for houseboat vacations. You can spend hours exploring the various water routes in Alleppey.
6. Kozhikode
If you are a history enthusiast or nature lover, you should definitely pay a visit to Kozhikode as the place has everything to offer from places of worship, historic monuments to eye-catching waterfalls. Moreover, if you are into savoring delicacies, you can try out different food cuisines, namely Chinese, Arabic, and Kozhikode. So, make sure that Kozhikode is featured in your Kerala family holiday package.
7. Thiruvananthapuram
Thiruvananthapuram, previously known as Trivandrum is one of the most eco-friendly cities in India. You can visit the ravishing beaches and bask in the sight of serene backwaters. The city is home to a number of revered shrines and ancient monuments that draw visitors in multitudes. In addition to all this, you can experience the rich culture of Thiruvananthapuram and partake in water sports too.
Suggested Read: Plan Your Pleasant Trip to Kerala with Latest Kerala Package 2019
8. Munnar
Munnar is known for its charming weather conditions which make the hill station ideal for tea plantation. Highly preferred by honeymooners, it is a perfect destination for travelers seeking a tranquil experience in the hills. Whereas if you are looking for some adventure, camping and trekking would be great options. Owing to the rising popularity of Munnar, nowadays, most of Kerala trip packages featurean exclusive visit to the hill station.
9. Thrissur
If you are looking for a must-visit tourist destination that is known for its rich history and culture, then you must travel to Thrissur at least once. Thrissur is home to a multitude of cultural centers, temples, and churches. Each year, the city hosts the world-famous Hindu festival known as "Thrissur Pooram" that attracts a large number of tourists. Not only that, but you can also find various ancient relics in Thrissur owing to the city's historical heritage.
10. Fort Kochi
Fort Kochi is one of the top-rated tourist spots in Kerala. With so many museums, heritage buildings, and art galleries, the city is an ideal destination for ardent travelers who love exploring. Fort Kochi has everything to offer from beautiful sights, delectable food, to delightful experiences.
The abundance of Kerala trip packages online can baffle people who don't travel very often, thereby making it extremely difficult for them to arrive at a conclusive decision. With the aforementioned information on the best Kerala tour places, you can easily make the right selection from amongst the numerous Kerala tour packages. Having said that, feel free to get in touch with us for more details on customized Kerala Holiday packages from Delhi.
Please follow and like us: