Known famously as the god's own country, Kerala is abundantly packed with plenty of tourist destinations that are included in all the popular Kerala tour packages for couples. Being stacked with immense natural beauty, it gains a lot of attention from several global tourists. There is no dearth of magnetizing hill-stations, highly commercialized cities and interesting hamlets in this city. As soon as you set foot in this divine wonderland, you will be left awestruck with the surrounding serenity. Explore these places in Kerala to have the most memorable New Year 2020 celebration.
Suggested Read: 10 Best Kerala Tour Places
1. Cochin
Cochin or Kochi is undoubtedly the best destination in Kerala, ideal for unwinding amidst a tranquil environment. From the beaches to the backwaters to the hill-stations, you will never have a dull moment while exploring the wonders of this city. With the radiant green jade glow and staggeringly tall palm trees, Cochin is always included in the best Kerala tour packages. This city is beautiful and bountiful at the same time, offering rich expanses of natural spreads. When in Kochi, plan a visit to Mattancherry Palace, Ernakulam Shiva Temple, St. Francis Church and Indo-Portuguese Museum.
2. Alleppey
If you are looking for Kerala tour packages for couples, make sure that Alleppey is included in the itinerary. The houseboat stays, backwater trips and the scintillating landscape of this city will surely be a treat to your eyes and soul. Also known as the Venice of southern India, Alleppey houses wide spreads of paddy fields, intriguing fishing villages, quaint chapels, and lakes dotted with lilies. The most popular tourist attractions of Alleppey include Kumarakom Bird Sanctuary, Marari Beach, Sri Krishna Temple and Punnamada Lake among several others.
3. Munnar
Being a perfect destination for a honeymoon, Munnar must definitely be included in the Kerala trip package which you choose. Being Britisher's summer capital, Munnar's beauty is incomparable. There are over 80,000 miles of this city which is swamped with the tea plantations which are the true essence of this city. If on a leisure trip, do not miss out on visiting Cheeyappara Waterfalls, Life of Pi Church, TATA Tea Museum, etc.
4. Kumarakom
If you want to leisurely relax in a peaceful environment, make sure to include Kumarakom in any of the Kerala travel packages you pick, since it is one of the most tranquil places in Kerala. Located near the famous Vembanad Lake, Kumarakom is a quiet hamlet which features alluring scenery. With the ever pleasant weather throughout the year and the presence of an exotic range of flora and fauna, Kumarakom is one of the best places to visit in Kerala.
Suggested Read: Plan Your Pleasant Trip to Kerala with Latest Kerala Package 2019
5. Madurai
If you are interested in visiting a place with a glorious history and a busy present, Madurai is the ideal place to visit. Madurai is stocked with plenty of historic temples that feature immensely outstanding architecture and artwork. It is located on the Vagai river's bank and has a cultural heritage that is more than 2000 years old. If you are a food fanatic, make sure to try out the hot and steaming idlis which are served with traditional curry soup and coconut sauce.
6. Wayanad
If you love trekking amidst luscious green forest trails, choose any of the best Kerala tour packages which include a trip to Wayanad. With a serene atmosphere and spreads of greenery everywhere, Wayanad is one of the best destinations to enjoy a heavenly experience. The popular tourist spots in this region include Banasura Hills, Thusharagiri Waterfalls, Kabini, Lakkidi View Point, Papanasini River, Puliyarmala Jain Temple, etc.
7. Thekkady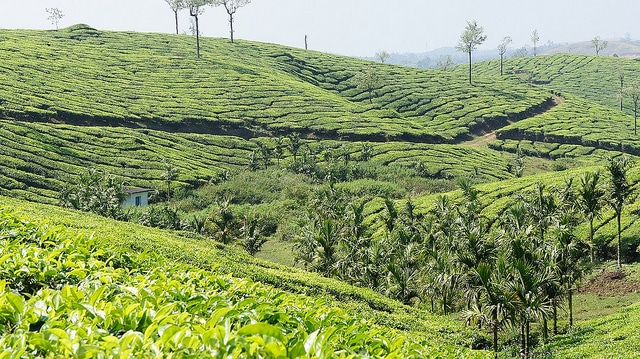 This small town is a hidden haven surrounded by thick forest spreads and vegetation. If you love exploring the wild animals in their natural habitat, the Kerala trip package which you pick must have Thekkady included in the itinerary. You can explore the popular trekking path, from Thekkady Gavi to Moozhiyar, for a more adventurous experience. Other famous pastimes in Thekkady include boating and wildlife observation.
8. Kovalam
If you love vacationing by the beach, Kovalam is the ideal destination for you and must be included in any of the Kerala travel packages which you choose. It is popular for hosting the best New Years' Eve parties. If you want a break from the daily hustle of your life, try out the ayurvedic treatment centers over here for a rejuvenating experience. If you are an adventure freak, explore the several water sports offered here. The popular beaches in this region are Hawah Beach and Lighthouse Beach.
These are some of the must-visit destinations in Kerala for a truly enriching experience. Have the best New Year's Eve celebrations by booking an exciting holiday package by View Holiday Trip to visit any of these wonderful places in Kerala.
Suggested Read: 7 Reasons to Book Kerala Tour Packages With Us Now
Call us now @……  for enquiries on Kerala tour packages.
Please follow and like us: