We understand how difficult it is to plan a holiday with the family. Choosing a spot which would be able to amuse 2-3 generations of your family all together would give you all kinds of headache. Here we would help you out in planning a perfect family holiday. So, question remains the same, which destination would be able to cheer-up all the generations travelling in your family? and we say Kerala.
The destination which is situated at the south-west corner of The Malabar Coast has the tendency to offer your family the most amazing and beautiful experience. Kerala has become one of the most favorite places for travelers in India is the recent time because of its incomparable beauty, the serenity and the joy with nature. Kerala has it all from beautiful coastline to mesmerizing deep green lands.
As we promised that we would help you out in finding something for everyone in your family in Kerala which would fit perfect in your Kerala family holiday packages. We have listed some amazing activities and to do things with the family below:
Suggested Read: Plan Your Pleasant Trip to Kerala with Latest Kerala Package 2019
1: Arabian Sea Beaches
Kerala is the owner of a stunning coastline at the Arabian Sea. The culture of Kerala may not be supporting the beach idea much as Goa or other places, but they know how to exhibit the beauty of their place. The beaches of Kerala are so promising with the cleanliness and soothing atmosphere. And for the younger generation Kovalam is the place to have that party vibe and happening crowd.
2: Step into the Jungle
Who doesn't like to experience some adventure like jungle safari or wildlife sights with the family? Kerala has Periyar situated in the center of the famous Western Ghats which is well known for its amazing wildlife sanctuary and dense jungle. Kerala has all the arrangements for you to get to walk into the jungle to experience something thrilling like bump into an Asian Elephant and many more unique species.
Suggested Read: 8 Most Amazing Places to Visit in Kerala
3: Step up to Munnar
Munnar is a place which deserves its own separate article for the travelers. It is the ideal place for all the elder ones in the Family. The view from the hill-top is as mesmerizing as heaven. All green-lands and landscapes till you could see. Here is the deal, once you each Kerala, wakeup the other day in the morning, get the bag packed for a family picnic and reach Munnar, this is something you would never want to miss. Munnar has much more than the relaxing views like treks, forest walks and sports actives for the adventurous ones in the family.
4: Traditional Dance Plays
Elder ones check, younger ones check: thinking what does Kerala has to offer to the middle generation? Kerala has a very strong culture and people from there have well preserved the uniqueness of their culture and they are very well aware how to showcase it. Kathakali is the dance form of Kerala famous for its dramatic lead. The Kerala Kathakali Centre is the place where you would be able to experience their popular dance shows. Its one of its kind experiences.
Suggested Read: 7 Reasons to Book Kerala Tour Packages With Us Now
5: Vembanad Lake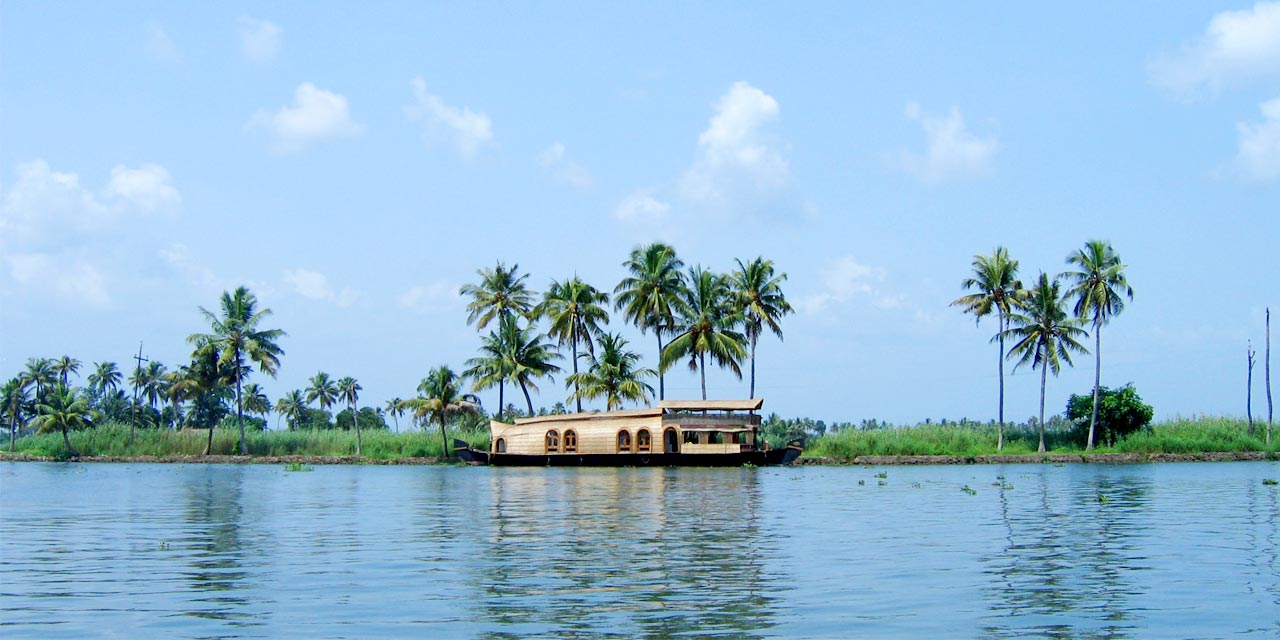 This lake must make a place in our list because if you are in Kerala, you cannot miss to see the longest lake of India. You can take a boat ride from Kumarakom into this stunning endless lake. While taking this pleasant boat ride there are perks like watching the beauty around, exotic birds and houseboats all around.
Kerala is best known for its beauty and serenity and has much more than mentioned here so choose your Kerala family tour packages wisely. We wish you a very happy and cheerful journey with your family.
Please follow and like us: