Thailand is undoubtedly one if its kinds tourist destination. Thailand really stands out in the list of other Asian travel destination countries due to its uniqueness to deal with its tourists and also what they offer. The night life in Thailand is incomparable to any other place, which makes this place the bird-eye for all the young travelers planning to trip. And we could not forget their amazing delicacies to treat our taste buds.
Here we would help you out in planning an astounding trip to Thailand if you are planning to visit for the first time. We would really don't want you to miss anything important and exciting in the country. We have listed down some places to visit when you are in Thailand tour which could not be missed. Let's begin!
Bangkok
Being the capital city of Thailand, Bangkok has all the responsibilities to fully represent the country and Bangkok does the job seamlessly. Even if you have missed some of the regions of Thailand and visited Bangkok, this place will heal all the wounds. Starting from representing the strong culture of Thailand to their pure believes, Bangkok would leave you stunned. This place has a lot to offer to all the foodies out there with its amazing range of delicacies. Bangkok is also a hub for all the night clubs and night life spots which Thailand is famous for among youngsters. As we said that this place fully represents the entire country so here is the list which you would get here: temples, historical sites, mouth-watering food, beaches, night clubs, red shows, flea markets and what not.
Suggested Read: Unspoken Travel Rules about Thailand Every Person Should Know
Phuket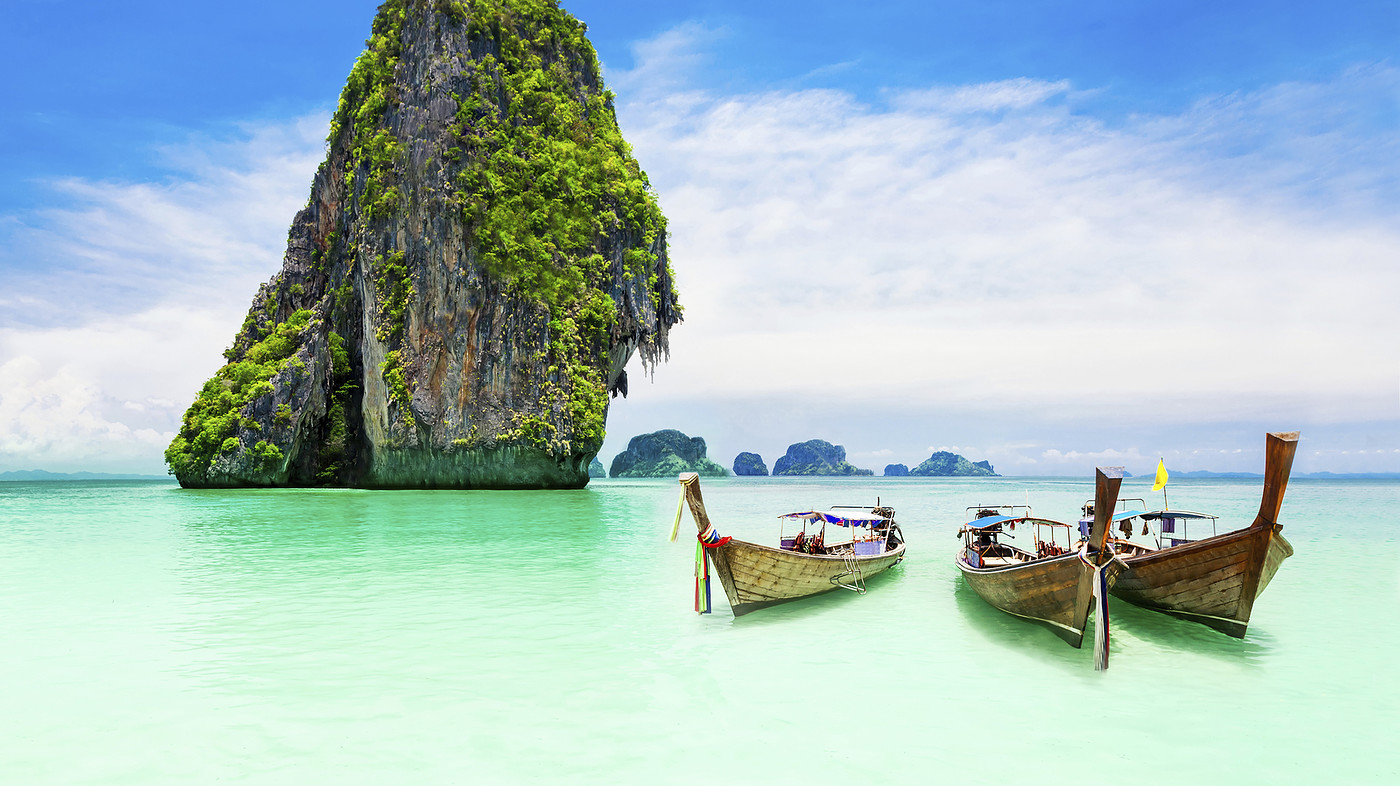 Phuket also has an international airport, so you might start your Thailand Tour from this place and if yes, if would be an amazing start. We would like to call Phuket the Mini Bangkok but the island version of it. Phuket is the largest island of Thailand and it is also the provincial capital. Phuket also has an amazing night life to offer on its Bangla Street and very famous for its exotic massage parlors. Its beautiful historic streets are worth taking a walk on and while doing this we suggest you get into those small shops for handmade stuff and keep on picking those tasty little bites from street food corners.
Phi Phi Island
This Island has a place in our heart and we highly recommend staying there for at least 2 days. You can get all kinds of tours from this Island to nearby island like Monkey Island, Maya Bay, and Bamboo Island and even to the famous James Bind Island. Make sure you have all these highlights in your Thailand Holiday Packages. Phi Phi is the most amazing Islands among all in Thailand because of its versatility. This Island has some of the most exotic resorts to stay which offer breakfasts in their beach cafe, amazing experience. You get to sit on these silent beaches overnight refreshing all your senses, sipping beer. We can't get enough of this place.
Suggested Read: Top 7 Things to Experience on Your Thailand Trip
Krabi
Krabi is in the southern part of Thailand and is having about 150 Island around and the above-mentioned Phi Phi is one of them, but we would really want you to focus the other attractions of Krabi like Ao Nang and Koh Lanta too. Krabi is becoming the most famous tourist attraction because of its seamless beauty and all its mesmerizing islands being its smithereens. Among all these Beautiful beaches we cannot let you miss the stunning Krabi Town. Krabi Town is the place for the person who really wants to understand the way and style of living of people in Thailand. The place is really pure towards the country's Culture and Heritage.
So here we have mentioned our recommendations, but you are always open to customize your trip or Tour to Thailand as per your interest. We hope you'll have all the fun in this Amazing Country called Thailand.
Please follow and like us: